I've had the feeling like we need to make our 72-hour kits
in case of an emergency or natural disaster
where we'd have to run.
I started thinking about our Emergency Preparedness Plan
and making to-do lists and to-buy lists and to-learn lists.
Now I'm starting to see why I felt like we needed to do that.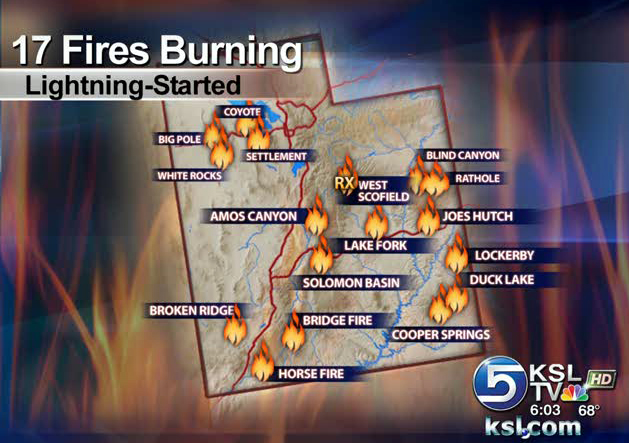 Because we didn't get a lot of snow or rain this winter
(which, let's be honest, I absolutely LOVED).
Because stupid, careless people (like some of our neighbors)
don't watch the news and aren't using "common sense"
when it comes to fireworks (and guns).
Because you never know when it's going to be YOUR city.
Praying for rain.
Praying for those who have lost their homes,
who may lose their homes,
and who are risking their lives to save them.
And preparing for the worst.
Because it's probably going to get worse.